Planning Team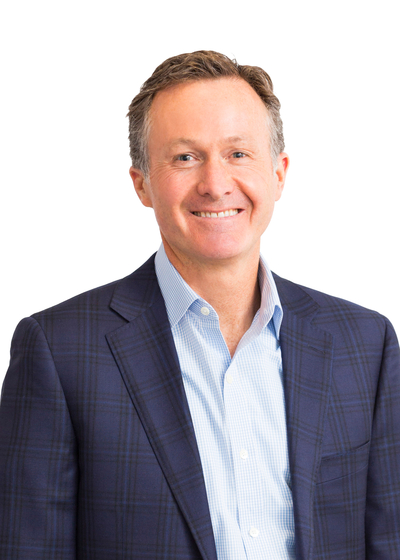 David Shuley , CFP®, CLU®, RICP®
Co-Founder and Private Wealth Advisor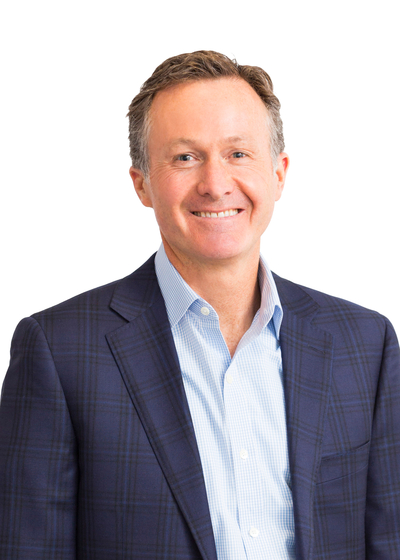 David Shuley , CFP®, CLU®, RICP®
Co-Founder and Private Wealth Advisor
David Shuley was born in Seattle, but spent the latter part of his childhood in Utah where he learned to love the great outdoors. Upon graduating high school, David served a two-year mission in San Antonio, TX where he could share his beliefs with others while learning the value of leadership that he applies to his life still today. After his mission, David returned to Utah to study History at Brigham Young University. Once he graduated in 1993, David moved to Cincinnati, Ohio and started his financial services practice at Northwestern Mutual. Early in his career, David earned his CERTIFIED FINANCIAL PLANNER™ Professional certification and his CLU® designation. Through his time with Northwestern Mutual, he has enjoyed helping his clients reach their goals and aspirations.
David and his wife, Tonya, currently live in Fort Thomas, KY. They have four children: Ethan, Blake, Brooke, and Grace. You will find David doing many different things outside of the office; but one thing is certain, whatever he is doing will fall in line with his values of family, faith and exercise.
Throughout David's career, he has achieved Forum recognition for 13 of the past 14 years, which is Northwestern Mutual's highest achievement for advisors. In 2022 David was named to Forbes Best-In-State Wealth Advisors list for the state of Ohio.
"My goal is to have my family be a forever family. We are truly living and sharing in our faith together. Whether it be through our church, our passion for a healthy lifestyle or traveling the world; we are creating wonderful memories."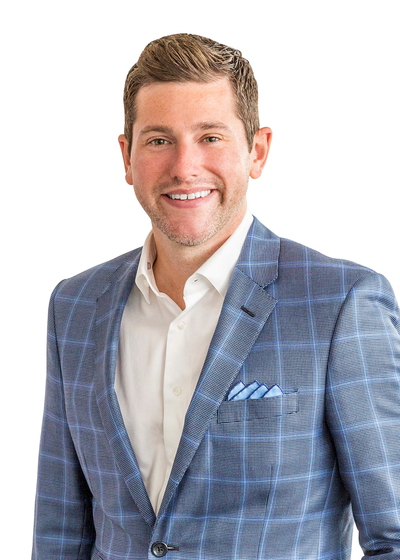 Brent L. Shaw , CFP®, RICP®, WMCP®
Co-Founder and Private Wealth Advisor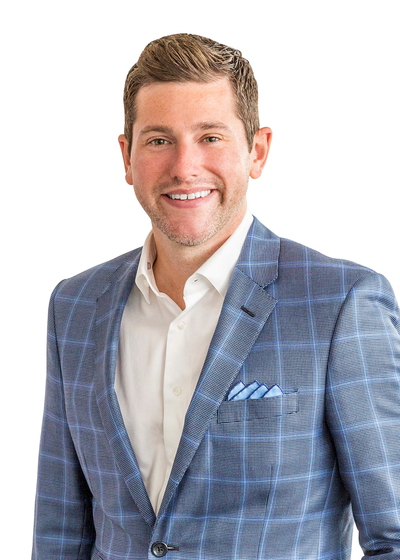 Brent L. Shaw , CFP®, RICP®, WMCP®
Co-Founder and Private Wealth Advisor
Brent Shaw is from Lebanon, Ohio, where most of his family still resides. Brent attended Sinclair Community College (where his father retired) before transferring to Ohio University and graduating with a B.B.A. in Finance. During college, Brent spent a semester at the University of Newcastle, Australia studying the Australian Stock Exchange, with an emphasis in commodity futures. Brent joined Northwestern Mutual in 2006, obtaining his insurance and securities licenses as a college intern. He converted to a full-time Financial Advisor after graduating in 2008, just before the financial crisis. Brent partnered with veteran advisor Randy Elam in 2009 and took over the day-to-day operations of the practice in 2015 when Randy began his transition to retirement. Brent co-founded Esteem Wealth Partners with David Shuley and Geoff Stevens in 2020. Throughout his career, Brent has earned the CERTIFIED FINANCIAL PLANNER™ Professional certification, Wealth Management Certified Professional (WMCP®), and Retirement Income Certified Professional (RICP®) designations. In 2022, Forbes ranked Brent as the #6 Top Financial Security Professional in the state of Ohio and achieved Northwestern Mutual's Forum recognition, the highest achievement for advisors.
Brent currently divides his time living in downtown Cincinnati, OH and Rosemary Beach, FL with his wife Kate, daughter Lila, and their dog Parker. His favorite hobbies include playing guitar, spending time at the beach, and canoeing the Little Miami River. During college, Brent was a singer/songwriter performing at restaurants and pubs in the Cincinnati, Dayton, and Athens area. He still occasionally performs acoustic cover shows.
"My purpose in life is to support the people that dedicate their talents to helping others."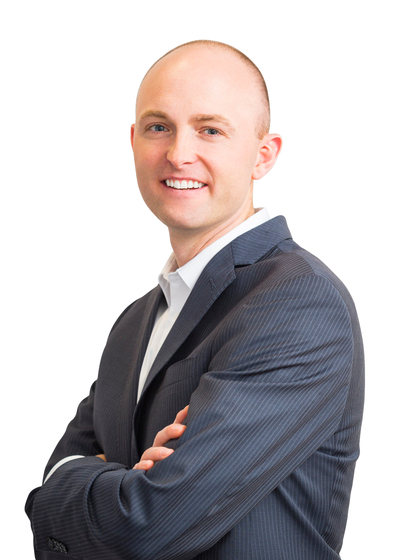 Geoff Stevens , CFP®, MBA
Co-Founder and Partner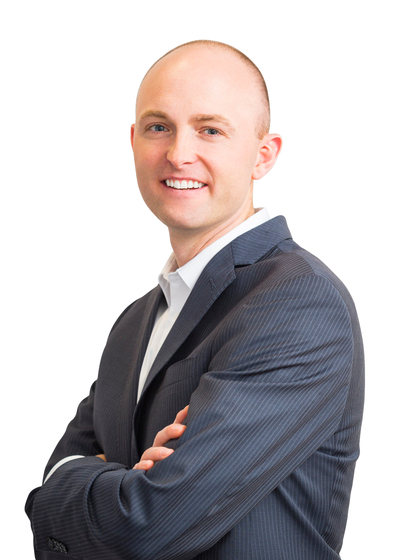 Geoff Stevens , CFP®, MBA
Co-Founder and Partner
Geoff Stevens grew up in Centerville, Ohio. Upon high school graduation, he spent 2 years in Sao Paolo, Brazil on a mission trip before going to college. When Geoff returned, he got to work on obtaining a degree from Wright State University where he also earned his MBA. Geoff joined Northwestern Mutual with a great start; early in his career he became a CERTIFIED FINANCIAL PLANNER™ professional to be able to provide the best advice for his clients to get where they want to be.
Family and mission seem to be themes in Geoff's life. When he is not diving into a financial plan and advocating for his clients, he is likely spending time with his wife, Casey and their children: Taden, Madelyn, and Nolan.
"I love hanging out with my wife and kids. I could literally spend every minute with them and be as far from boredom as possible. They might get sick of me, but it would be my dream come true."
Outside of his family time, Geoff is an avid and talented golfer. With a past collegiate and professional career, one of Geoff's dreams is to drive his game back to its peak and play in a PGA tour event.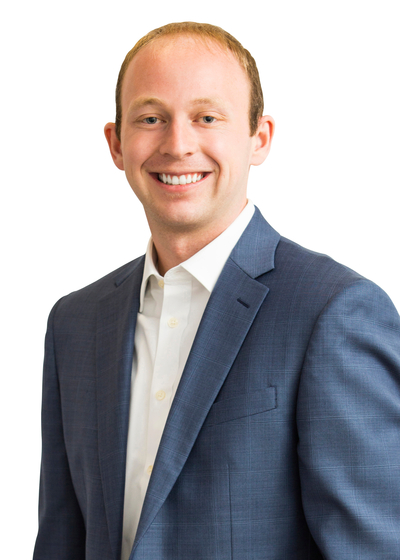 Sean Murphy , CFP®, RICP®, WMCP®, ChFC®
Partner and Private Wealth Advisor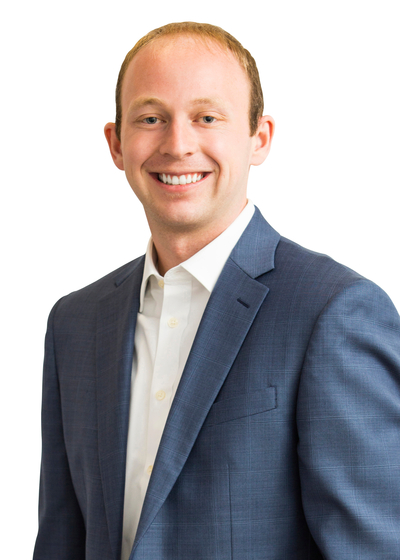 Sean Murphy , CFP®, RICP®, WMCP®, ChFC®
Partner and Private Wealth Advisor
Sean Murphy joined Esteem Wealth Partners in 2016. As the Director of Financial Planning and partner in the firm, Sean oversees the development and implementation of comprehensive financial plans for our clients. He regularly meets with clients to ensure the plan matches their evolving goals and aspirations. He has his Life and Health License, his Series 7 and 66, and is a Certified Financial Planner™ professional, Retirement Income Certified Professional® (RICP®), Wealth Management Certified Professional® (WMCP®), and Chartered Financial Consultant® (ChFC®).
Sean grew up in Cold Spring, Kentucky. He went to Northern Kentucky University where he graduated Summa Cum Laude with a degree in Finance and Accounting. Sean had his first experience with investment services when he was selected as an undergrad to help manage the Northern Kentucky University Haile Student Investment Fund. He currently resides in Newport, Kentucky. Outside of the office, he enjoys golfing, travelling, exercise, and spending time with family.